Hon President
John Silman

Chairman
Andy Fish

Vice Chairman
David Plunkett

Secretary
Alison Stott

Treasurer
Eleanor Yates

Technical Advisor
John Christmas

Membership Secretary
& Librarian
Mick Edgeworth

Archivist
Tony Yoward

Webmaster
Ashok Vaidya
avaidya
@hampshiremills.org

Newsletter Editor
Ruth Andrews
hpdn.rea@ntlworld.com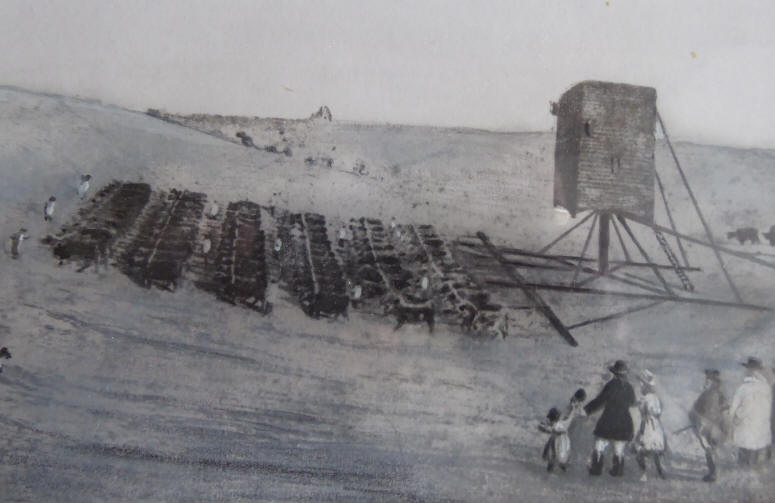 This painting, which hangs in Preston Manor, Brighton shows the West Mill of the old Brighthelmstone (later to become Brighton) being moved on 28 March 1797 to a new site at Preston two miles away. 86 oxen were used to pull the sled on which the mill had been mounted. According to the caption on the painting, the oxen belonged to the following gentlemen: W Stanford Esq, Messrs Hodson, Hamshar, Scrase, Trill, Hall & Hardwicke. The area where the mill originally stood was known as Belle Vue Fields and is now known as Regency Square.
This was one of the pictures that Peter Hill used to illustrate his talk about Sussex Mills at the March HMG meeting.