Andy Fish, Chairman of the Hampshire Mills Group was very sorry to announce at the December 10, 2016 meeting that John Reynolds had recently died. Phil Turner gave members a brief resumé of John's life. He was a man of many parts and had an extensive knowledge of mills. He was able to do technical drawings of mills with great skill – long before the age of computers – and Phil showed members some of these, taken from John's well-known book Windmills and Watermills. John designed the cap for Bursledon Windmill and was very involved with Whitchurch Silk Mill. He was also a talented artist. He was a delightful man who will be much missed.

Subsequently Pam Moores and Phil Turner wrote the following appreciation of John Reynolds.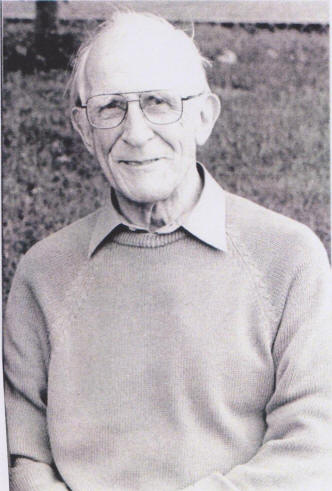 Gerald Douglas John Reynolds (always known as John) was born in Boxworth, Suffolk. With his family, he moved as a child to Canterbury, but went to boarding school, with his elder brother, in Fleet. John's Christian faith was central to his life and as a boy he acted as a server and incense bearer.
At 15, John decided to follow a career as a Merchant Navy Officer. He joined the Training Ship Worcester in 1942, and studied there until 1945, when he went to sea, on the Telemachus, of the Blue Funnel Line. During his service John travelled all over the world, including the USA, Australia, and the Far East.
John met Joan in Canterbury and they married on 20 October 1951. This caused John to rethink his career intentions, and he left the sea to embark on a career as an architect. He joined a local practice until he and Joan moved to Suffolk, where he took a job with West Suffolk District Council. He continued his studies, and the couple's two daughters were born during the time in East Anglia. In 1960, John completed his qualifications and took a job with Hampshire County Council. The family moved to Hatherley Road, Winchester, where they lived for the rest of their life together.
Amongst the projects he worked on at HCC were Bursledon Windmill, Whitchurch Silk Mill, Basing House, and Odiham Castle. John was a perfectionist who always did his drawings in the traditional way, using a tape for measurements. In 1970 his book Windmills and Watermills was published after many years of research.
Even after his retirement from HCC, John remained busy and dedicated. He was Clerk of Works for some years at Twyford Waterworks, was a founding member of the Winchester and District Model Engineering Society, and an active member of Hampshire Mills Group.
He retained his love of the sea, had a sailing dinghy at Warsash, and was a keen member of the Society for Nautical Research South.
John loved to paint as well as draw, and his fine paintings were often to be seen in exhibitions by the Art Club in Winchester. Themes might be nautical or scenes chosen on family holidays in Wales.
John worshipped at St Bartholomew's Church in Winchester for many years and played an active role in the church as well as helping with structural problems. He was, above all a devoted family man and enjoyed seeing his family grow – three grandchildren and twin great grandsons, with another on the way by the time of his death. His health was declining when he and Joan celebrated their 65th Wedding Anniversary in October 2016, but he was able to enjoy a party with his family. John passed away peacefully in early December.
John Reynolds was a gentleman in every sense and will be much missed by all who knew him.
(With thanks to John's Grandson, Will, for information from the tribute he delivered at John's funeral).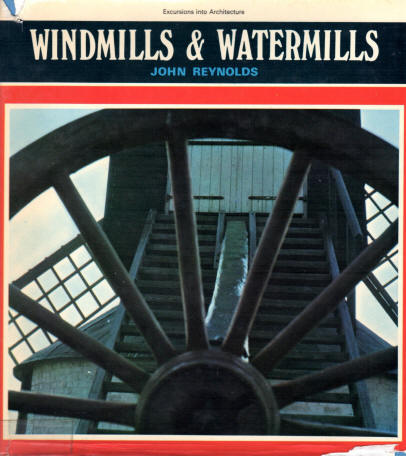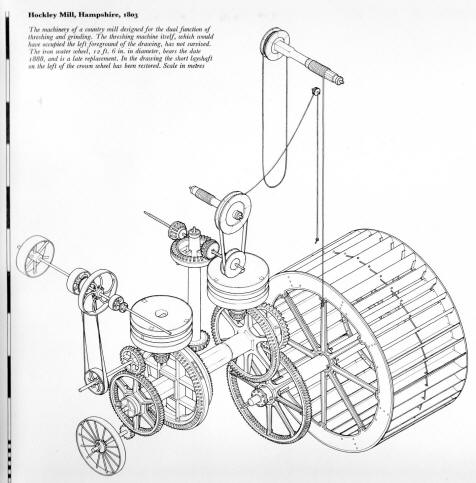 Three illustrations by John
Above: Hockley Mill – One of his splendid isometric drawings
Below: Whitchurch Silk Mill – front elevation and section