A Poem from Beckman Mill near Beloit, Wisconsin, U.S.A.
By one of its 'Friends' ~ Dick Dunagan
<![if !vml]>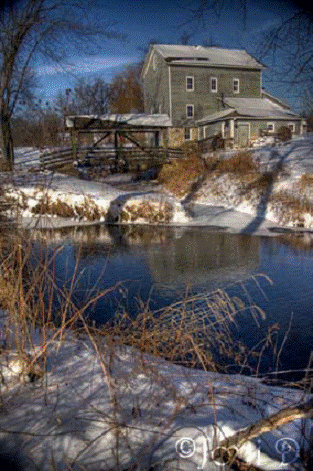 <![endif]>
How The Mill Works
Moving water
Turns the wheel
Moving wheel
Turns the stone
Moving stone
Grinds the grain
Then it's time
To start again
Using his own words for the poem: "It is the result of a retired teacher seeking a compact way to explain the topic to visitors to the restored Beckman Mill near Beloit, Wisconsin. As intended, it could also be used to explain other mills".
Dick Dunagan is a volunteer supporter for the Friends of Beckman Mill, a restored water powered mill of 1868 that is owned by the county of Wisconsin. Dick has captured the essence in pure simplicity, just like a mill –Ed.
Reproduced by kind permission from The International Molinological Society Journal Iss.12 see www.molinology.org
For more information on the Beckman Mill see www.beckmanmill.org and on the poet, Dick Dunagan rvdunagan@aol.com