Hon President
John Silman

Chairman
Andy Fish

Vice Chairman
David Plunkett

Secretary
Alison Stott

Treasurer
Eleanor Yates

Technical Advisor
John Christmas

Membership Secretary
& Librarian
Mick Edgeworth

Archivist
Tony Yoward

Webmaster
Ashok Vaidya
avaidya
@hampshiremills.org

Newsletter Editor
Ruth Andrews
hpdn.rea@ntlworld.com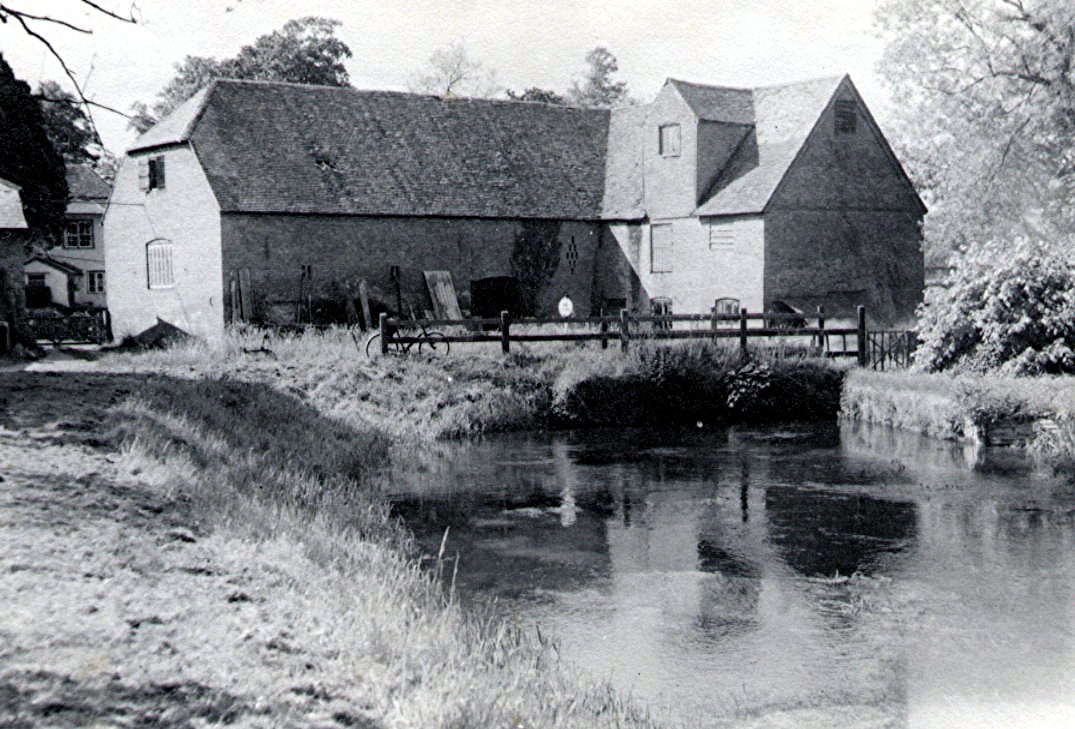 Hockley Mill with its now vanished luccam on the right. The barn at right angles to it has been converted to housing. HMG holds the key and acts as limited caretakers, opening the mill to the public on occasions and carrying out essential maintenance, as reported inside.