Hon President
John Silman

Chairman
Andy Fish

Vice Chairman
David Plunkett

Secretary
Alison Stott

Treasurer
Eleanor Yates

Project Manager
John Christmas

Membership Secretary
Lyn Peet

Archivist
Tony Yoward

Webmaster
Ashok Vaidya
avaidya
@hampshiremills.org

Newsletter Editor
Sheila Viner
chatteringdamsel
@gmail.com
WINTER MEETING: SATURDAY 8TH DECEMBER
AT
Ashlett Tide Mill
<![if !vml]>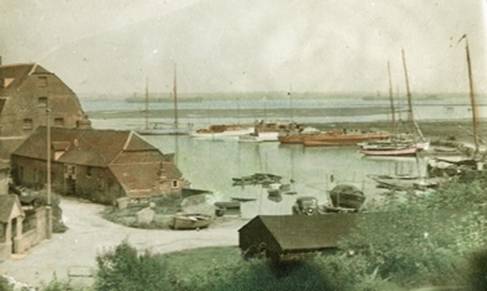 <![endif]>
photo reproduced by kind permission of Tim Woodcock
On Saturday December 8th we will hold our Christmas Meeting at Ashlett Tide Mill, Ashlett Creek, Fawley, Southampton. SO45 1DT , O.S. Grid reference SU465032.
A buffet lunch will be provided for us beforehand but this must be pre-booked. The top floor room is available after lunch for us to hold a brief meeting followed by a quiz devised by John Silman and Tony Yoward to exercise our brains and memories!
Join us at Ashlett Tide Mill for an entertaining, winter-warming experience!