On this year's National Mills Weekend in May, I decided to visit Hampshire's least photographed windmill remains, the former smock mill at Denmead (at SU 672142, and labelled Denmead Mill on the current OS map). I had first photographed it in 1981, and decided it was time for another visit! It does show on some Google Streetview images, so I knew it was still there, and since my last visit is now in the garden of a house.
I walked up the drive and knocked on the door, and luckily the owner was in. She knew a little bit of history about the mill but wasn't aware of the new research published in the recent book of Hampshire windmills (Windmills of Hampshire and the Isle of Wight, Guy Blythman), which found a listing for a miller here in 1907, and states that a previous publication was incorrect in saying that the mill was burnt down around 1896, when in fact those accounts refer to the nearby Hambledon mill. There are no known photographs of the mill.
As can be seen from an old map image (above left), the remaining base (above right) is more or less octagonal and the hexagonal mill stood on top. The map also shows some other structures which are now gone, apart from a mystery brick structure that remains at ground level. The square box on its own in the centre of the map seems to be in the same place.
The remaining visible brick structure is about 3ft long and 30in wide. The top brickwork is slightly domed and there is a circular hole about 1ft in diameter.
Below ground level in front of the circular hole was a concrete block which was probably about 2ft deep. I did wonder if the block was for mounting a flue that protruded through the circular hole.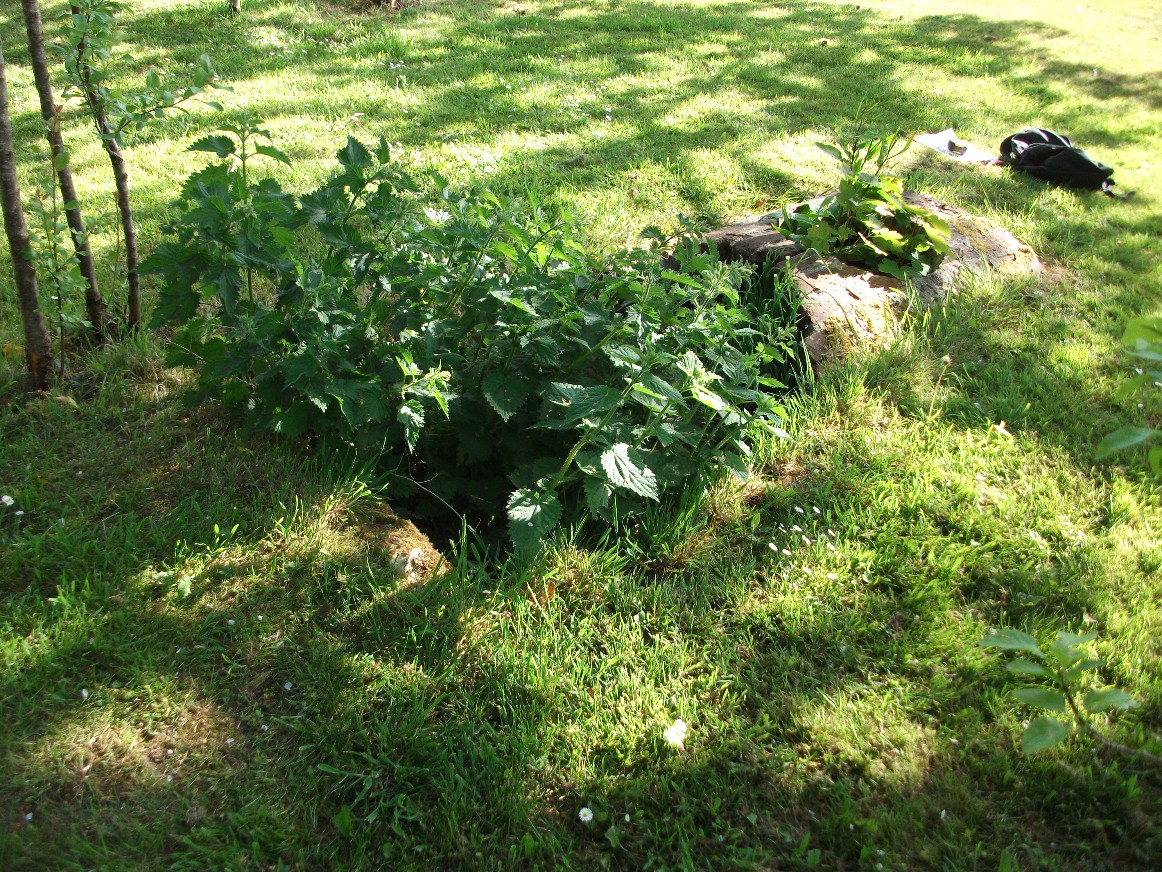 There is probably more buried beneath the grass, and the vegetation made the remains difficult to photograph. The owner would be very interested to know what this was, so if anyone has any ideas, do contact the editor so she can pass on the information to the owners. Perhaps some of our Industrial Archaeology colleagues might like to have a look. I am sure the owners would welcome some pre-arranged on site investigations.