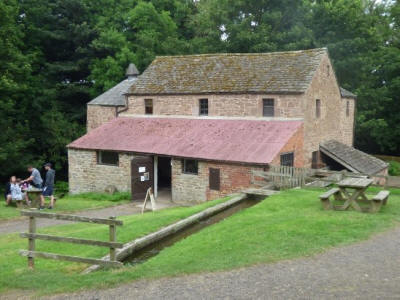 On our recent holiday Lynne and I paid a visit to Barry Watermill which is owned by National Trust for Scotland. You can find this mill about 15 miles north of Dundee. There has been a mill on this site since 1539, but most of the present buildings date from 1814 when the mill was rebuilt after a fire. It was used for cereal grinding until 1982. It was purchased by the National Trust of Scotland in 1988 and reopened to the public in 1992.
The mill has a round building to one side which is a drying kiln for the cereals before they are ground. This was the first time Lynne and I had seen such a building: we know that in the Lake District they have drying floors within the mill building.
It is driven by an overshot water wheel which takes its water from the hand-built lade from the local stream before returning back to the stream once it has been used.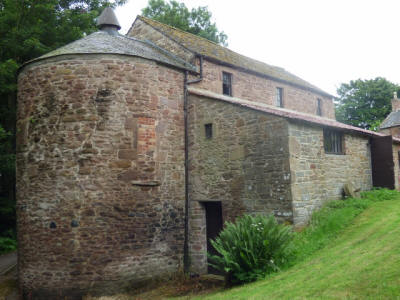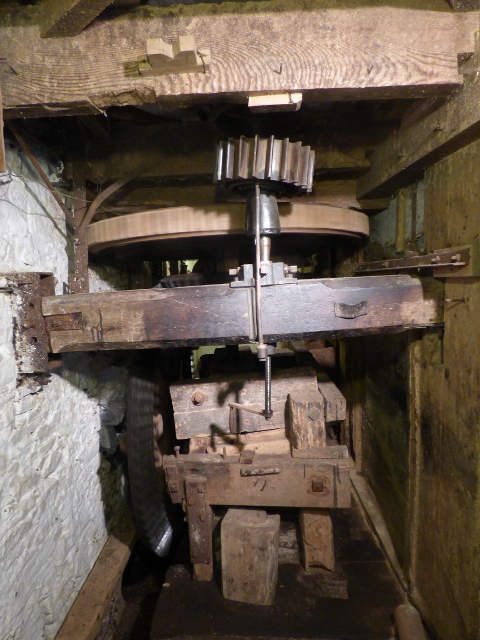 Stone Nut
Two sets of stones are still in place and the mill is still able to grind cereals.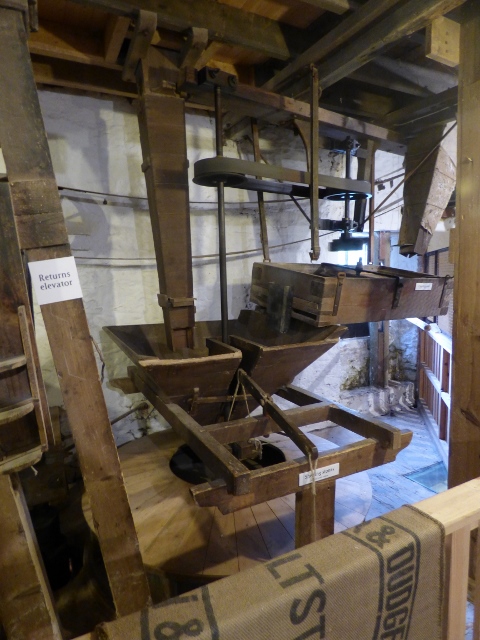 Stones Floor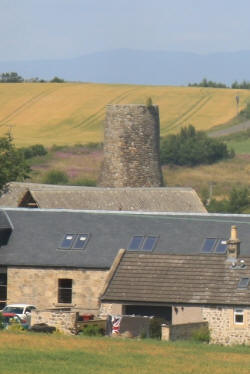 I have also included this shot of a windmill which can be seen across the fields when you travel on the Bo'ness and Kinneil railway, near Grangemouth. It is a disused stone tower.