Hon President
John Silman

Chairman
Andy Fish

Vice Chairman
David Plunkett

Secretary
Alison Stott

Treasurer
Eleanor Yates

Technical Advisor
John Christmas

Membership Secretary
Ivor New

Librarian
Mick Edgeworth

Archivist
Tony Yoward

Webmaster
Ashok Vaidya
avaidya
@hampshiremills.org

Newsletter Editor
Ruth Andrews
hpdn.rea@ntlworld.com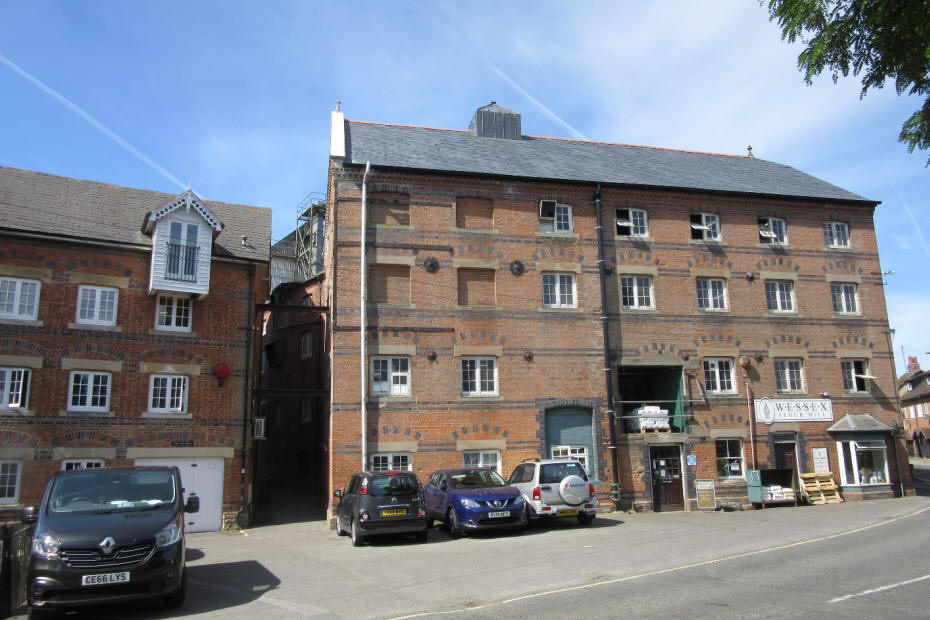 Wessex Flour Mill in Wantage
The old stoneground water-powered mill on the left, now converted to apartments, is dwarfed by the 1911 storage building which in 1980 became home to an electric-powered roller mill.
The company supplies specialised bread flour worldwide.
A report on a visit by HMG is here.