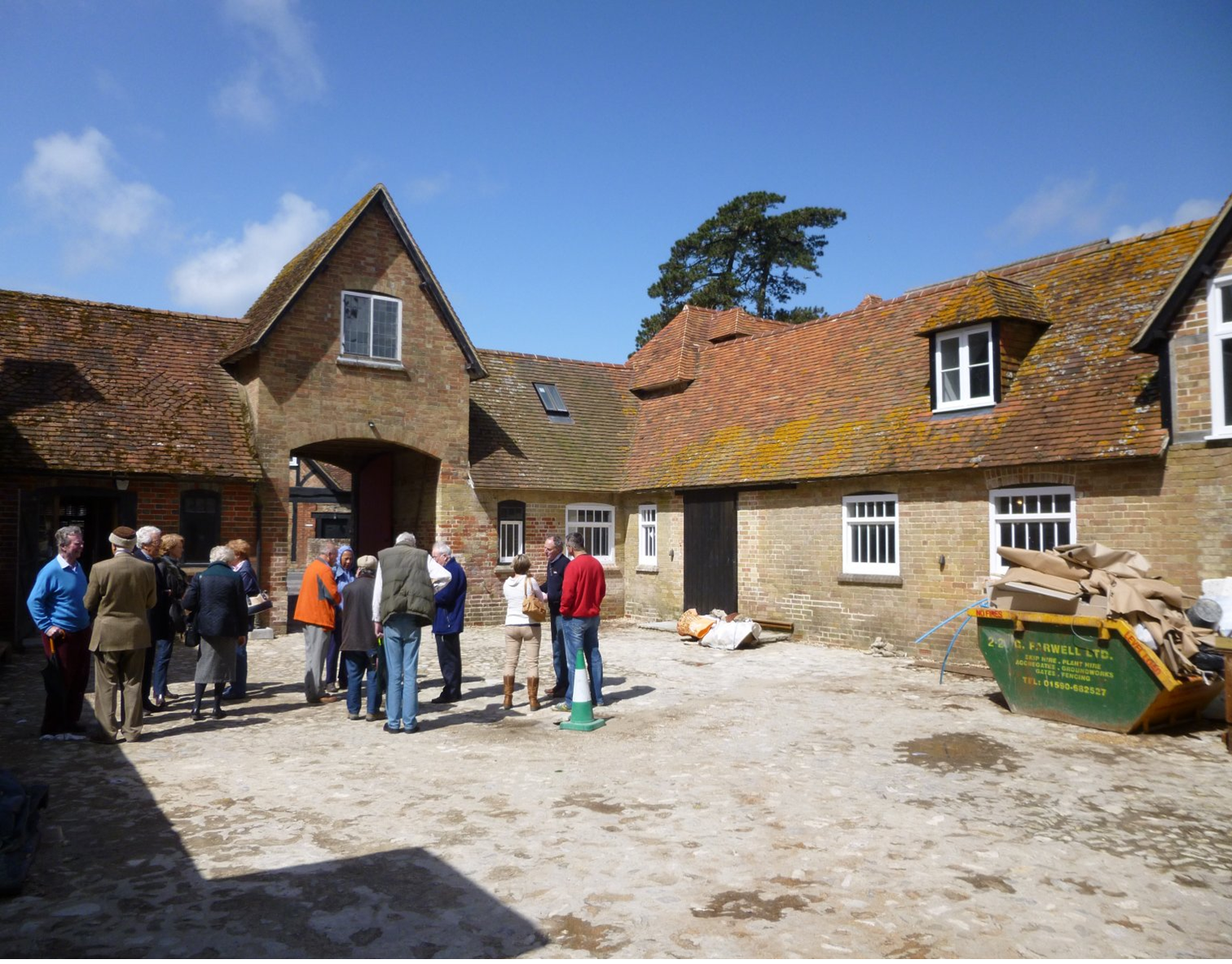 Visitors in the courtyard prior to the tour
HMG members were given the opportunity to visit, and attend a 1 hour talk and tour of the restored Beaulieu Tide Mill during April. This took place at various times on Saturday 26th and Monday 28th April prior to new tenants moving into the mill.
Andy Phillips, Beaulieu Estate's Clerk of Works put on a very good tour for visitors who attended the Saturday midday tour. Andy controlled the financial aspects of the project and had overseen the lengthy process of restoration
Andy described the extent of damage caused by the fire, the history behind the project and how work had progressed with only two or three local craftsmen contracted to progress the major timber framing, floors and roof.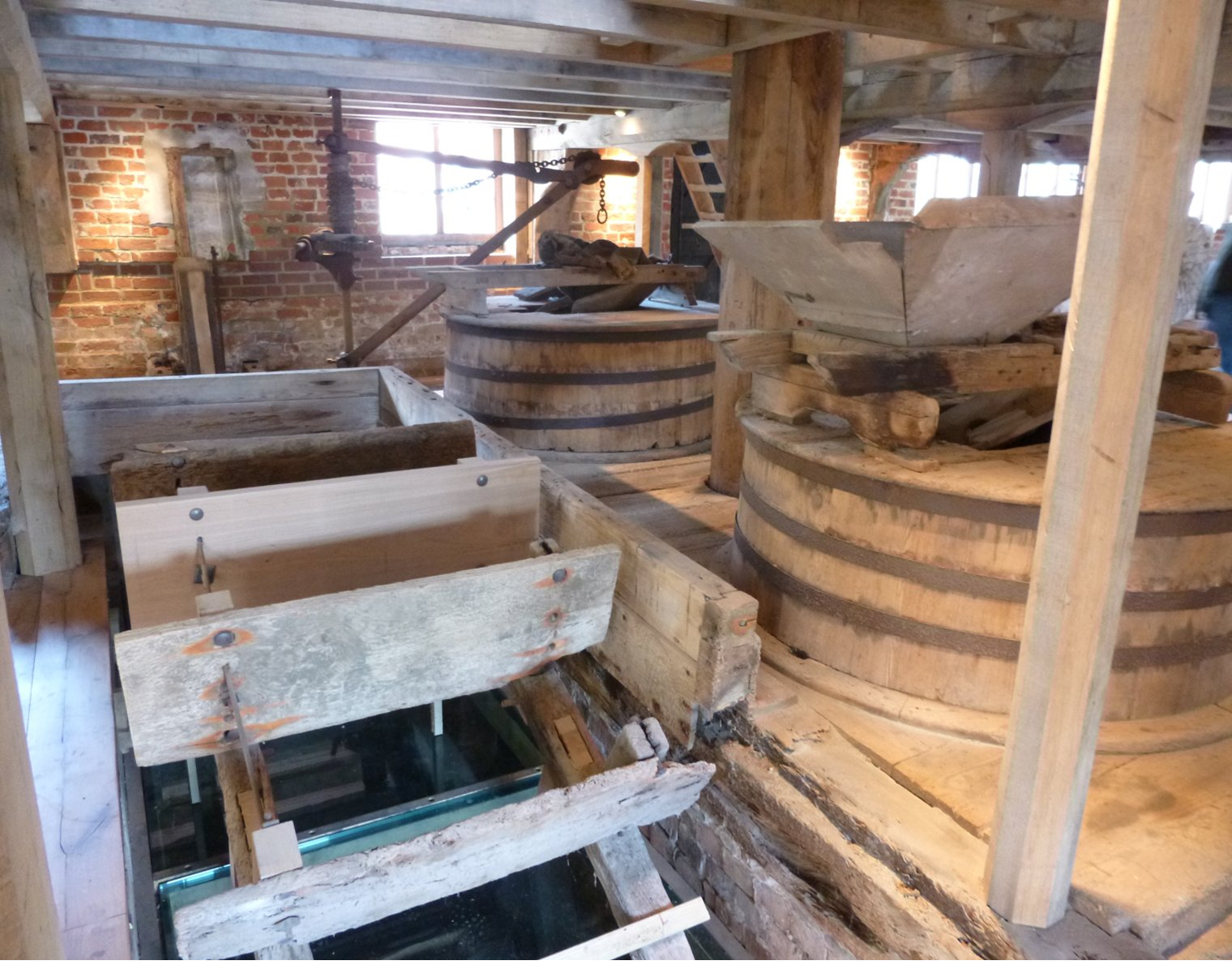 Some of the machinery at the southern end
Members will be aware that around 50% of the building was destroyed by arson in March 2006. The fire being contained to the upper floor.
HMG had provided volunteers to screen the burnt floor debris to salvage any mill parts and fittings.
Interestingly, Andy explained that during the restoration process they had discovered (not as a result of the fire) that the rear of the mill had been sinking due to erosion of the foundations. This additional problem had to be stabilised
Although many of the original timbers were saved around 60% of the mill timber has been replaced with new. The cost of the restoration was put at around £¾million.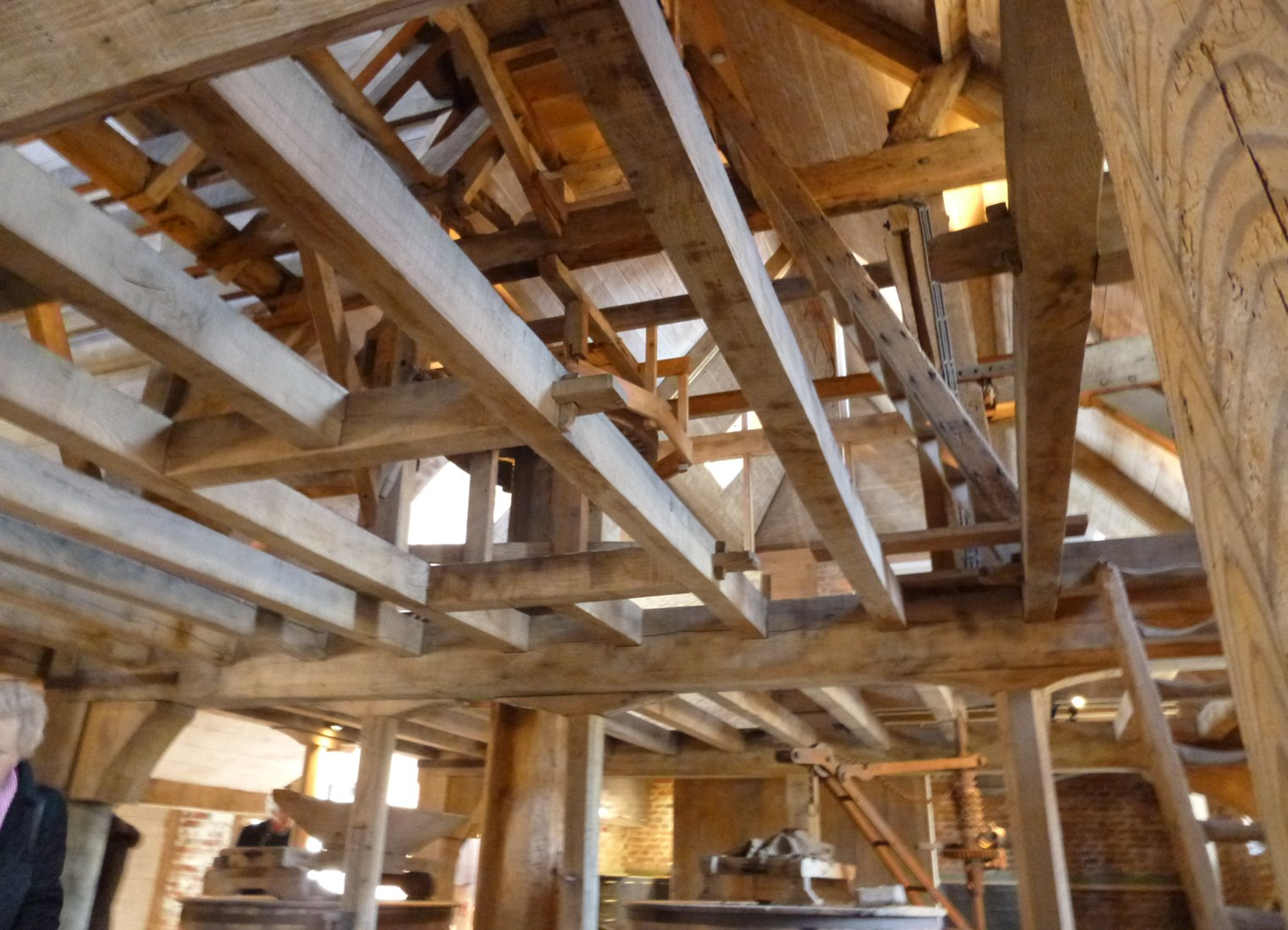 Looking up from the ground floor, through the first floor,
into the roof space
As we entered the southern end of the building there was a nice wall display of photographs showing the various phases in the restoration process. At this end of the building part of the waterwheel, stone furniture and sluice gate control occupy their original positions as shown in the picture alongside.
Below this the wallower, pit wheel, and sprattle (Armfield) arch etc. were just about visible through a glass partition window
Otherwise the rest of the ground floor is an open space except for 3 millstones and parts of a beam scale arranged around the walls of the Northern end. The right and rear wings of the mill on two floors have become office accommodation with the provision of modern services. In the future limited access to mill enthusiasts and the local public will be permitted under controlled conditions.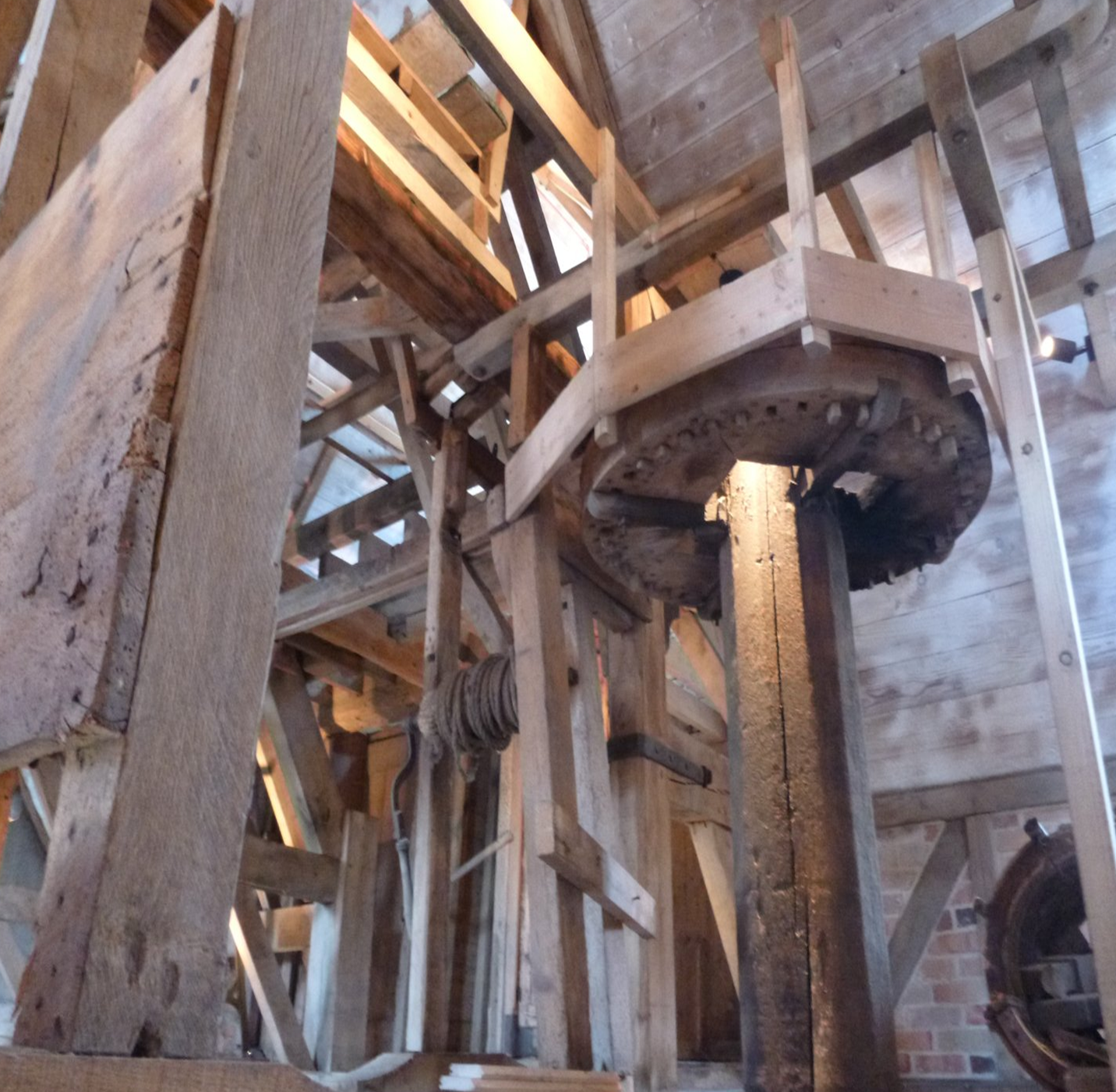 The vertical shaft and the crown wheel
We were very grateful for the opportunity to view the restoration and congratulations are due to the Beaulieu Estate on a job well done. If you wish to know more, David Plunkett has recorded part of the restoration project in the recently published "Hampshire Industrial Archaeology Society Journal" No 22.