The article about eels in the last newsletter prompted Andrew Rutter to send me this amusing family story and sketch which he has kindly agreed to share with you.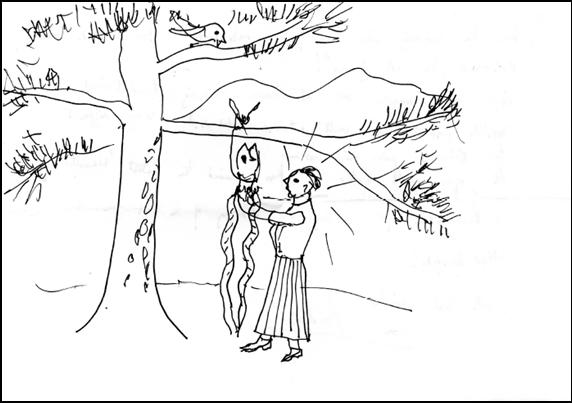 Dear Sheila,
When my mother was first married in the 1920s, she joined the Shaftesbury Rutter Clan, who went for annual holidays to Sandbanks, where we own a family boathouse and bungalow with a garden full of pine trees. They all went fishing and brought her a huge conger eel that they had caught and asked her to cook it for supper. She tied it to a tree branch and wrestled with it , trying to get the skin off – without any success.
She got so infuriated that she cut it up and cooked it, skin and all. In the evening she was rebuked,

"You could have poisoned the lot of us!"
She was much more at home cooking traditional Cornish pasties which smelt delicious! Very different from Ginsters pale modern offerings.
As you will have gathered, I have received the latest Newsletter and I thank you for using my drawing of the eel house at Alresford.
Wish best wishes, Andrew