Ashlett Tide Mill
Dave Plunkett

I received this enquiry about Ashlett Tide Mill from a Joe Thompson:
I recently visited Ashlett Creek and Mill and was fascinated by the building and its former use as a tidal mill.
I was wondering if you might know how the mill pond was refilled? Was it through sluices under the mill? Or via another water inlet into the mill pond? How many wheels and stones did the mill possess when it was working?
Any information would be gratefully received.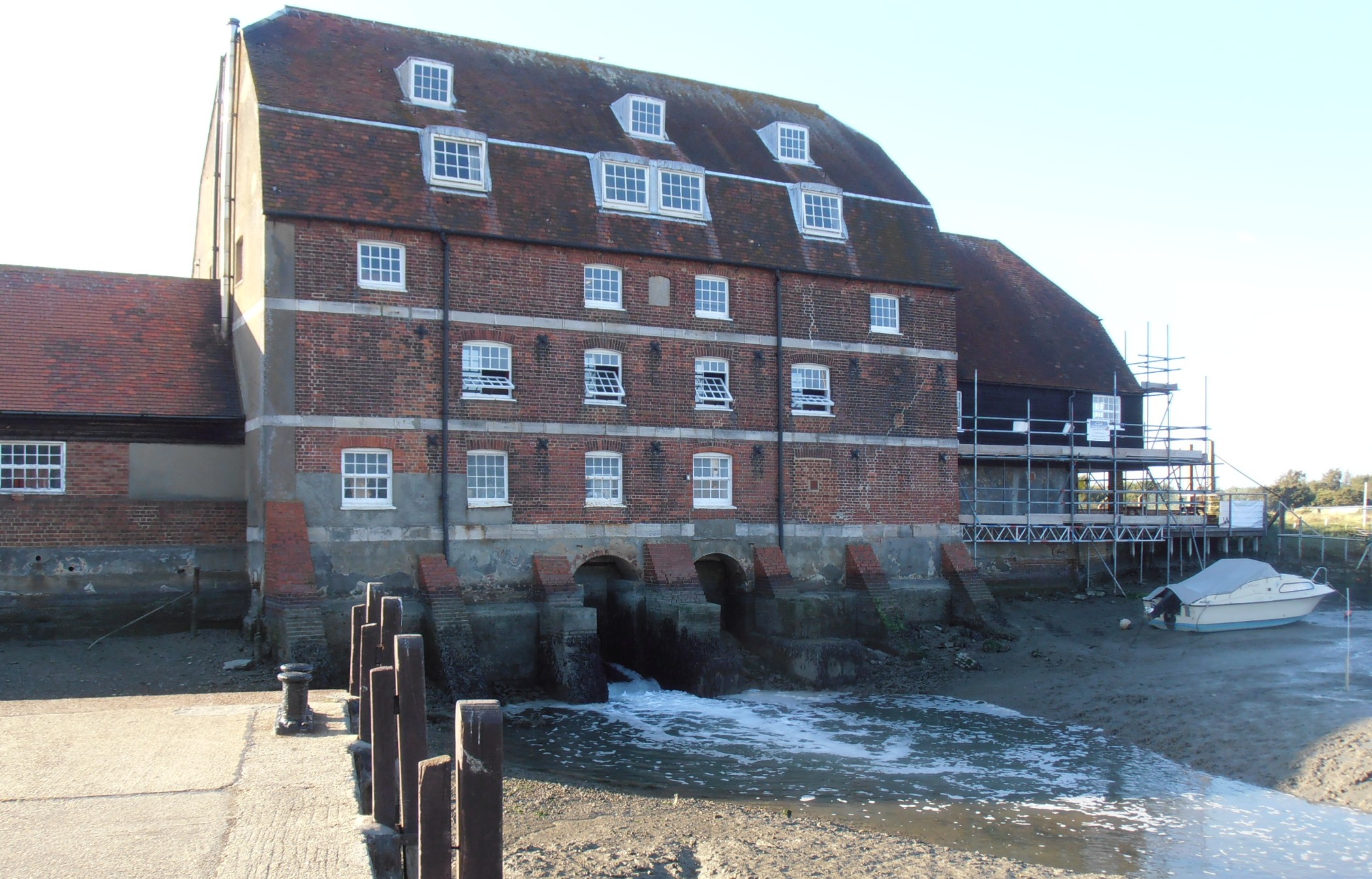 Here is my reply:
Thank you for your enquiry relating to Ashlett Tide Mill.
Tidal Mills or Sea Mills are an ancient form of watermill of which just a few have been restored in modern times, your nearest being at Eling, in working order.
Ashlett has not been been in operation as a grist mill since about 1890. It was rebuilt from a former 17th century mill in 1816 to the latest standards at that time with two waterwheels and two sets of main gearing. As I understand the recorded history, the earlier water wheels were removed and a single water turbine was installed after about 50 years.
In 1920, the Drummond Estate at Cadland sold the building and tidal pond to the new oil refinery, to allow the massive construction works to proceed. The tidal pond of 11.7 acres was retained or even enlarged which helped recirculate the waste hot water from the refinery. All machinery was removed after 1920. In 1932: the mill was leased to Esso Recreation Club until recent times.
The sea gates or tidal gates were just north of the mill on the dam or sea wall surrounding the pond. This controlled the incoming tidal seawater.
There was also a storm gate or internal overflow at the northern end of the mill, internally. It is now blocked at the external face. The turbine water control sluice was to the right of the centre of the mill; it is now a modern sluice to drain the pond.