Back in the middle of December, I received the following email from our Treasurer, Eleanor asking for help in identifying the Tower Mill (pictured)
…. do you think this query about a windmill could go into the next newsletter please? It's from my brother-in-law Mike Yates.
Mike's email read:
"..At a postcard fair yesterday, I bought a real photographic postcard of a tower mill in a somewhat derelict state. The card was postmarked Jan 8, 1905 and was sent from Winchester to a Winchester address.
I was told by another mill enthusiast that it showed Chalton mill but I had some doubts about this. When later I checked on my postcard collection, my doubts were confirmed, ie it is not Chalton
Are you able to identify it or is there anyone in the Hampshire Mills Group that can? Any help would be much appreciated. There is no place name or publisher's name on the card so perhaps my guess that it is a Hampshire mill is wrong."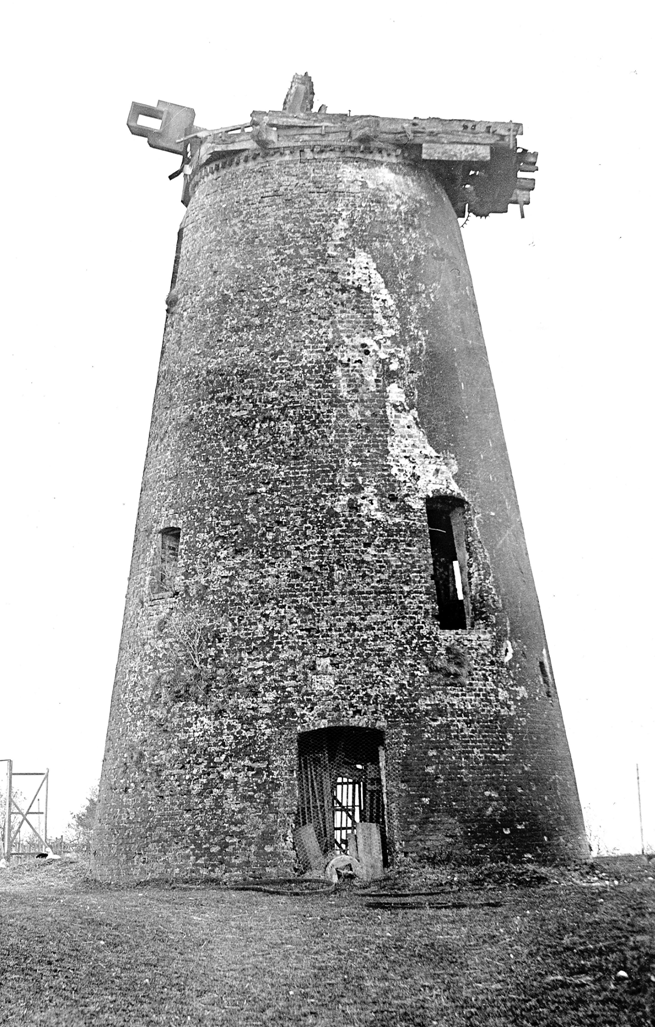 David forward the query to Guy Blythman, an author and authority on British Windmills. His response was swift:
…. The photograph you have sent me is of Owslebury corn mill in its decline. The travelling stage for servicing the sails, visible in the background, can also be seen in the photo of the mill in working order, in Triggs.
***************************
The reason I felt that I should publish this sequence of communications (even though the mystery is now solved) is that it shows very well how good co-operation, sharing information and knowing the right people, can sometimes achieve excellent results.